"If your company already has a website, you may not need to create a separate investor relations site."
SEC Compliance Without Complications
A website that complies with the Securities and Exchange Commission (SEC) is a critical piece of marketing infrastructure for companies that are currently listed or wish to be listed on a major stock exchange. Unbeknownst to many of these firms, a brand-new or separately hosted website is not necessarily required to comply with SEC regulations. Growth Squad offers an efficient and cost-effective solution that integrates with a firm's current WordPress website while maintaining SEC and Americans with Disabilities Act (ADA) compliance.
The Importance of SEC Compliance for Websites
The SEC has a very stringent set of standards for how publicly traded companies manage the distribution of corporate information.
A publicly listed company's investor relations webpage is required to follow specific disclosure and content guidelines set by the SEC. Publicly traded companies need to follow these guidelines diligently, as the SEC actively pursues noncompliant cases, and any oversights may be costly. 
Required disclosures must be posted on the company's website in a timely manner and in an easily accessible format. The SEC shares disclosures using the XML-based eXtensible Business Reporting Language, or XBRL. XBRL is used because it allows businesses to easily communicate financial information and automate processes. The benefit of having XBRL is in the fact that analysts use XBRL for their financial models.
Examples of documents required by the SEC and stock exchanges for website compliance include but are not limited to:
Section 16 filings: These have to be posted on the company's website no later than the end of the business day on which the form was filed with the SEC. Filings must remain on your website for at least one year.
Annual and quarterly reports: This is not required, however they are expected by investors to be presented on the website.
Governance library and committee charters: These include the company's code of ethics, audit committee, and governance compensation.
Whistleblower policy: You must also include your whistleblower policy.
Integrating Marketing and Investor Relations
Growth Squad provides a comprehensive marketing and automation package that ensures your company's outreach strategy reaches its maximum potential. By integrating marketing and investor relations together, we help companies speak with a consistent voice to their entire audience.
Complying with SEC and stock exchange rules can be a complicated process. Growth Squad's comprehensive services for investor relations can help simplify and automate disclosure publishing. We help you market your company successfully while remaining in compliance with SEC rules.
Growth Squad provides robust and versatile tools to manage corporate and investor relations webpages as well as company communications. Our Investor Relations software integrates easily into any website and can simplify SEC compliance and reporting through automation.
Growth Squad also offers Managed VIP Services to handle all website and communication needs that are not covered by automation.
Growth Squad Investor Relations Marketing Services
With products honed through 20 years of experience in website automation technology, we're confident that we can help you save time and improve your communication with contacts and website visitors. Growth Squad's tech solutions are included as part of a larger marketing and investor relations management strategy that can help take your business to the next level.
Investor Relations Websites and Plugins
If your company is in the process of going public or is looking to go public in the future, Growth Squad provides professional investor relations website design and hosting services. We build from the ground up to provide you with a mobile-friendly, automated, and SEC- and ADA-compliant website.
However, if your company already has a website, you may not need to create a separate investor relations site. Growth Squad's innovative plugin solutions for WordPress sites allow you to adapt your current website to be SEC and ADA compliant. This can often be the most convenient and cost-effective solution.
Our software displays data on your website in real time, without requiring any additional work on your behalf. Once filings and press releases are completed, the system automatically formats them and loads them onto your website for easy access.
Our investor relations website services include:
Multi-format SEC filings with XBRL viewer
Real time press releases and FAQ libraries
Detailed and historical stock quotes and interactive charts
Calendar of events
Analyst coverage
Financials/fundamentals
Email alerts and activity reporting
Online investor kits and e-proxies
RSS (press releases and multimedia)
Interactive annual reports and presentations
Full communications, including webcasting, conferencing, and transcriptions
We also ensure your website has a current and compliant corporate governance section, which includes items such as:
Section 16 filings
FAQs and guidelines
Board of directors/management page
Committee charters and governance documents
Whistleblower solution

s
Investor Relations Websites and Plugins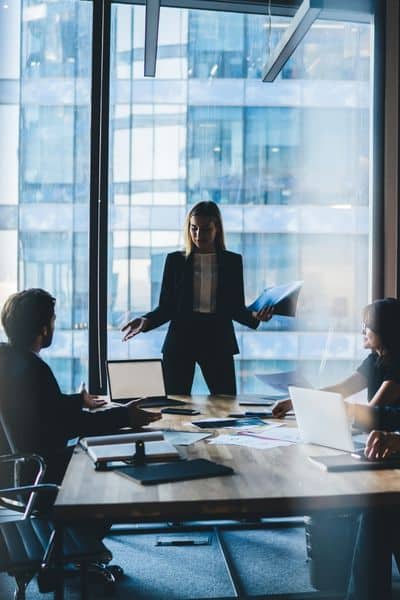 In addition to designing, automating, and hosting your company's website, Growth Squad also provides you with a comprehensive marketing strategy.
Through our managed digital advertising services, our team of professionals takes care of all the moving parts involved in creating effective pay-per-click (PPC) campaigns for social media, search engines, and YouTube. We set up and manage client PPC accounts, research keywords, create effective ads and use geographic and demographic targeting to make sure your services reach the right audience. If you already have a PPC ad strategy and would like to improve it, we can contribute our experience through a comprehensive review.
Through our search engine optimization services, we help bring you to the top of search results in your industry and market sector. Studies have shown that more than 90% of consumers will not look past the first page of the search results for a given keyword. Therefore, to reach your audience, good SEO is imperative.
Growth Squad also helps you maintain your online reputation through reputation management services. We compile what customers are saying about your company in one place, aggregating reviews from dozens of sites. We also ensure that your company's information is always up to date in essential online and local business citation directories.
Request your Free Marketing Health Assessment today.
How healthy is your marketing? Let our team of experts measure your marketing pulse.