"Modern patients expect to be able to connect with providers in the digital realm."
Healthcare Marketing Services That Deliver
An effective digital marketing strategy is vital to the success of any business, including those operating within the healthcare industry. Healthcare marketing services that align with business and practice goals can make all the difference.
Unfortunately, far too many care providers neglect digital marketing. This neglect is understandable, as navigating HIPAA regulations, federal guidelines, and other pertinent legal restrictions can be incredibly difficult.
However, modern patients expect to be able to connect with providers in the digital realm. Therefore, primary care doctors, family physicians, orthopedic surgeons, and any other clinicians must market their services in the digital ecosystem if they want to attract new clients and grow their practices.
That is why clinicians need a knowledgeable and experienced partner like Growth Squad in their corner to provide professional healthcare marketing services. We explore the current state of digital marketing as it applies to the healthcare industry and identify some of the most common challenges that healthcare entities encounter when launching their digital marketing strategies.
Growth Squad can help you overcome market share barriers, expand your reach, and better serve patients in need.
Examining the Current State of Healthcare Marketing
Like just about every other industry in existence, the healthcare sector is going digital. Technologies are beginning to permeate just about every touchpoint along the patient care process.
Providers are digitizing patient care records, sending test results electronically, and allowing individuals to take advantage of self-service tools like online appointment scheduling. As the industry and humanity as a whole move towards a technology-centric society, it is vital that providers meet their patients where they are most active — the internet.
This approach means developing and implementing a cohesive digital marketing strategy that leverages social media, websites, local business pages, and other digital communication mediums.
Providers who do this most effectively will gain a competitive edge over clinicians who cling to antiquated marketing and advertising practices.
Common Healthcare Industry Marketing Pain Points
If you want to launch and maintain a productive digital marketing campaign, then you must successfully navigate several pain points that are unique to the healthcare industry. These challenges include:
HIPAA regulations can sometimes limit your ability to utilize powerful advertising tools — such as pay-per-click (PPC) advertising — as medical providers are generally prohibited from retargeting website visitors. This restriction is due to concerns that such activity may inadvertently violate patients' privacy rights that are guaranteed under HIPAA.
In light of this fact, Growth Squad relies on other proven digital marketing tactics when working with clients in the healthcare industry.
These strategies include search engine optimization, local business citations, and social media-based marketing. Cumulatively, these methods will allow you to reach a broader audience while simultaneously maintaining compliance with HIPAA requirements.
In most cases, consumers and patients put more stock in reviews from other clients than they do your own advertising materials. This reliance means that a few negative patient reviews can damage your reputation and offset your digital marketing efforts.
Growth Squad can help you avoid this common digital marketing pitfall with our reputation management services. These services will increase your awareness of what patients are saying about your practice and which review sites they are using.
One of the primary goals of digital marketing is to drive patients to your website. However, you must provide them with an enjoyable browsing experience once they make it to your webpage. If your website is clunky, unresponsive, or poorly designed, potential patients may promptly leave your page and turn to your competitors.
At Growth Squad, we understand just how important a great website is to the success of your practice. That is why we offer comprehensive web design and hosting solutions that will provide your patients with a world-class browsing experience.
Trends in Healthcare Marketing Services.
The healthcare sector is undergoing rapid changes. Find out how to include healthcare marketing trends in your medical marketing strategy in 2023.
The digital marketing gurus at Growth Squad understand the challenges of marketing in the healthcare sector.
Our team has the expertise and knowledge necessary to expand the digital reach of healthcare professionals and clinicians of virtually any specialty, including:
Primary care doctors
Family physicians
Pediatricians
Internists
Geriatric medicine specialists
Orthopedic physicians
Opticians
If you would like to learn more about how our digital advertising services can help you grow your business, we invite you to sign up for a free consultation.
How Healthcare Organizations Can Benefit from Digital Marketing
Healthcare organizations like yours can access tremendous benefits by partnering with a digital marketing agency like Growth Squad. With our help, you can:
Results that speak for themselves.
With the right strategies and execution, Growth Squad has helped practices capture the market share they deserve. Learn more about our healthcare marketing services success.
Professional. Reliable. Creative.
"Growth Squad redesigned our business website. They are efficient, professional, reliable, attentive to detail, and available for questions throughout the process. They are creative and gave lots of proactive feedback that has really made a difference in our website traffic. We had worked with several others throughout the years and Growth Squad has by far brought our website to a new level. What I also appreciate is that they offer an array of services within digital marketing that really do make them a full service one-stop-shop."
Dr. Florencia Ziemke
Founder
Evexia Medical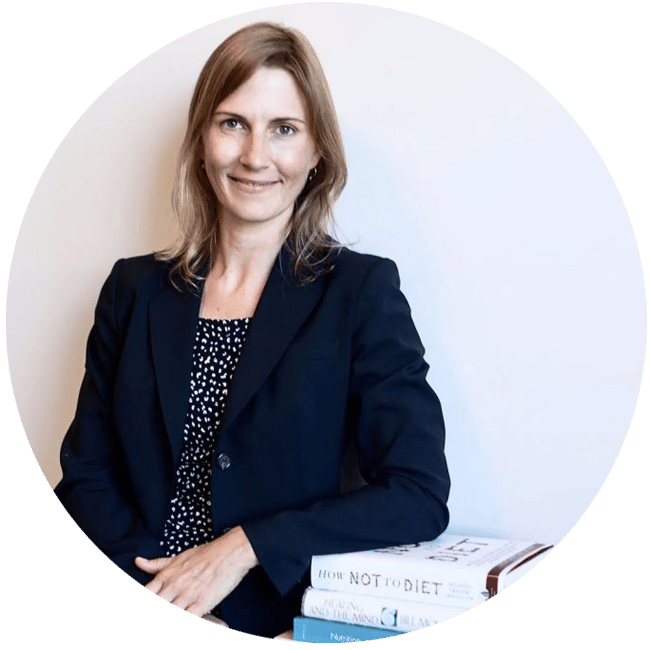 We Support Industry Best Practices.
As a member of the Society for Health Care Strategy & Market Development, we strive to empower our clients with best practices that are efficient, cost effective, and self-sustaining. The healthcare industry is complex and marketing within this sphere requires finesse that average agencies might not understand. Our team can help raise organic rankings, save on PPC budgets, develop content, and provide direction on how to manage your business reputation.
Connecting With Our Healthcare Community.
In addition to our private practice support, we endeavor to support the outreach efforts of our local healthcare community as well. We're proud to help sponsor the Volunteers in Medicine and their mission to provide free healthcare for those who have no access to care or are uninsured. They give the gift of health to many in need and do great things on a budget.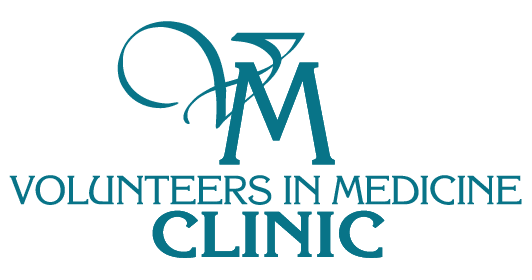 Request your Free Marketing Health Assessment today.
How healthy is your marketing? Let our team of experts measure your marketing pulse.